Dear Student,

In order to provide the service better, the system has been updated to automatically identify the status of your account on the platform, just log in to the system using your UAE PASS Account



Make sure to activate your account in the UAE PASS to be able to access EmSAT Student Portal.

Click the button below for self-registration.

Schedule your required tests through EmSAT Student Portal.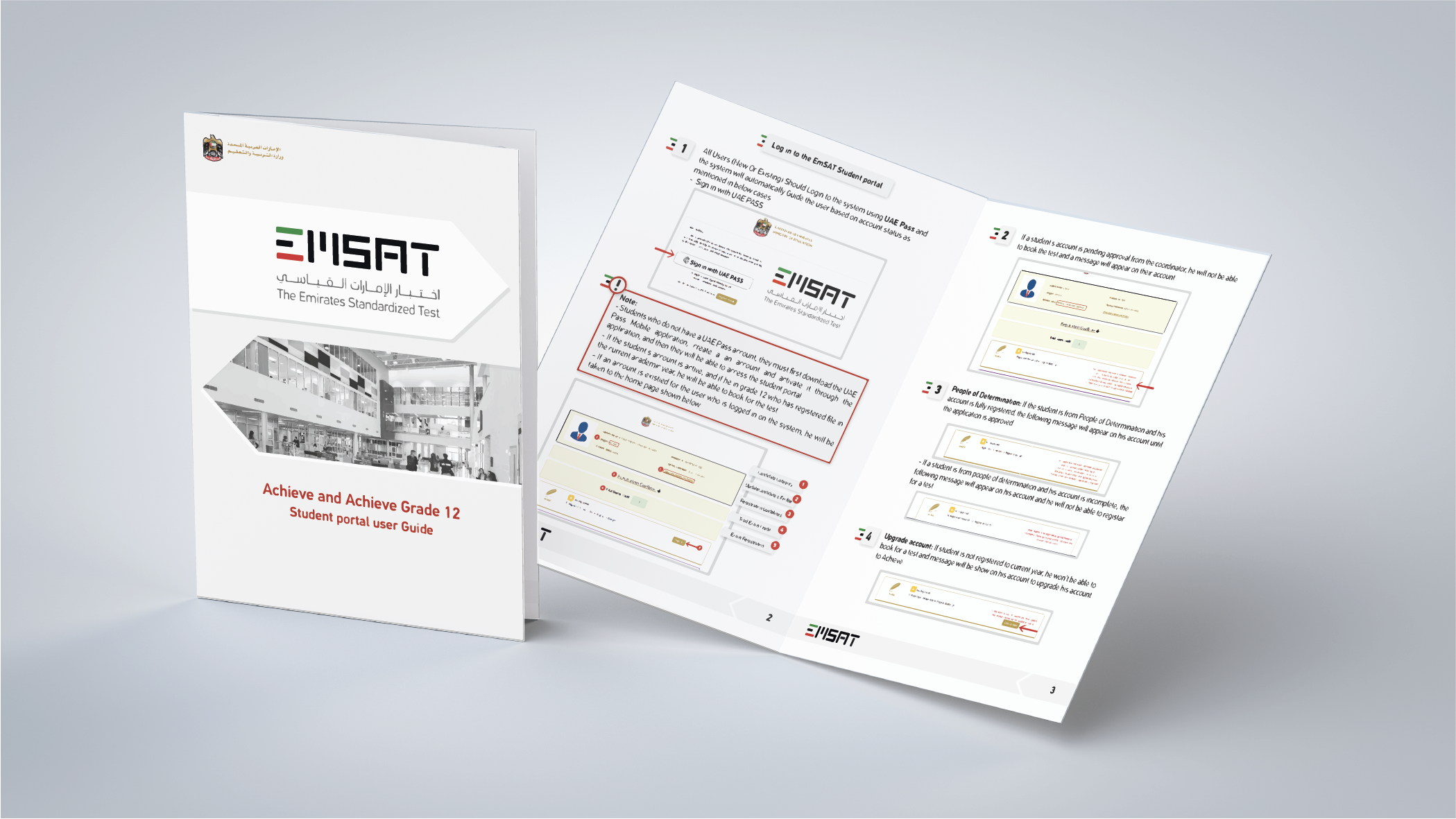 Student portal user guide
Click here